All therapists in our practice are DBT informed through university of Chicago training.
What Our Therapists Share
In our practice all of our therapists are child and adolescent behavioral specialists who utilize evidenced-based therapies such as Cognitive Behavioral Therapy (CBT), dialectical behavioral therapy (DBT). Acceptance and commitment therapy (ACT), exposure-response prevention (ERP), and mindfulness based practices. All therapists have attended trainings on DBT through the University of Chicago. Our practice values include on-going professional development as well as group and individual consultation to provide a high level of professionalism and combined experience. We emphasize building frustration tolerance skills for emotional regulation.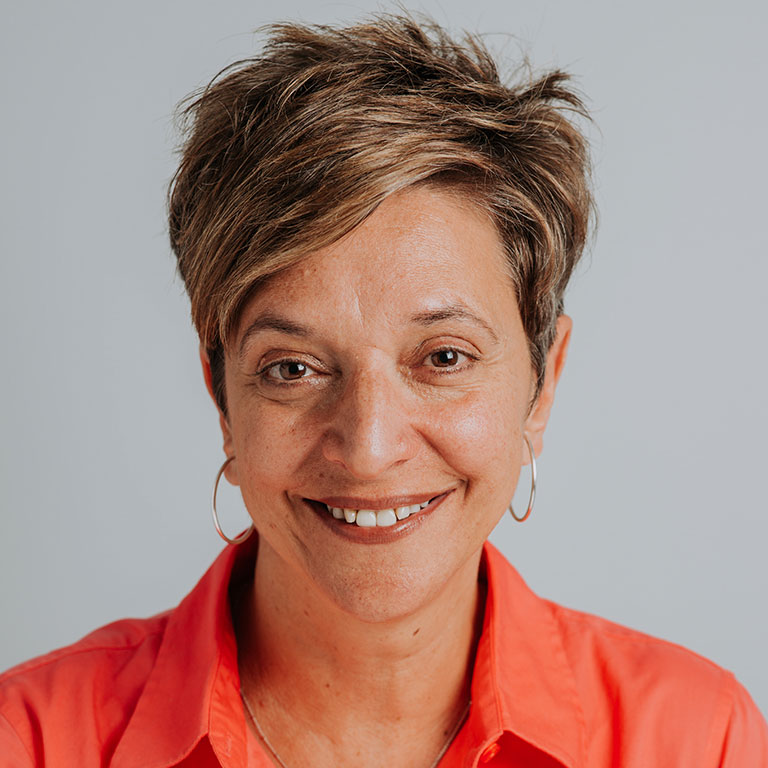 Lisa has had 25+ years of experience working with kids, teens and parents and has enjoyed watching positive changes emerge in her clients in a solution focused – brief therapy context. Her style is warm and supportive, yet challenging when needed.
"I believe that everything we do in the therapy room should be guided by evidence based – best practices. I make myself available to train and consult with all therapists in our group practice. I feel very fortunate that our team of therapists has their heart in this work and the specialized clinical skills necessary to be effective with children and families."
Lisa was accepted into a Fellowship at the University of Chicago and recently completed the year of study in the "Contextual Behavioral Therapy – Psychological Flexibility Model". Other modalities such as Cognitive Behavioral Therapy (CBT), Dialectical Behavioral Therapy (DBT), Acceptance and Commitment Therapy (ACT) and Exposure Response Prevention (ERP) all have strong data supporting their efficacy and are the foundation of this practice. Lisa views sharing her experience and knowledge base as the way to help more families achieve peace and flexibility.
She also trains Resident Pediatricians at Rush Medical School to better understand childhood behavioral issues and what model of therapy best lend themselves to a variety of clinical issues.
What we share as a Specialty Practice:
We know some children come hard-wired to run more intense, more sensitive and reactive, and what all of us therapists share in this practice is that we are teaching CBT and DBT skills to promote:
Self-regulation
Anxiety reduction
Mood buoyancy
Resiliency and flexibility
Frustration tolerance
Sustaining attention
Effective communication
Loss and life transitions
Social learning
Parent strategies
Much of what we do is skill building work, but the relationship and emotional safety of the therapy room is always the primary responsibility. At times we use play, art, games and humor as well, to maintain engagement. Parent consultation sessions are always available as well.
Mia obtained a master's degree in Counseling Psychology, with a concentration in Family and Marriage Therapy. She has previously served as a therapist at Youth Services of Glenview and Northbrook, where she received training in child and adolescent treatment through providing individual, group, and family services. At Youth Services, Mia practiced Dialectical Behavioral therapy and Cognitive Behavioral Therapy as well as process work and expressive arts to connect with the specific needs of each client.
Mia constructs treatment plans based on individual client needs, developmental stages and abilities. She incorporates art therapy, play therapy, mindfulness and other expressive forms during sessions with children and adolescents to provide a comfortable and safe atmosphere. Young adults and adults also benefit from this therapeutic style, exploring family of origin attachment patterns and communication in relationships. Mia provides parent-child dyads with skills to aid the family structure, as well as to supplement children's treatment goals.
"Sometimes we may need someone to listen, gain skills from, and learn how to lead a manageable and meaningful lifestyle. I can be that person to guide you and truly make you feel heard. I believe in building a trusting and supportive therapeutic relationship in this way. I also emphasize how family and life experiences can impact a client and form the person as a whole."
Diagnoses Mia has experience with include adjustment disorder, anxiety, depression, fears and phobias, oppositional defiant disorder, and mood dysregulation as well as transitional changes, family systems changes, relationship challenges and more.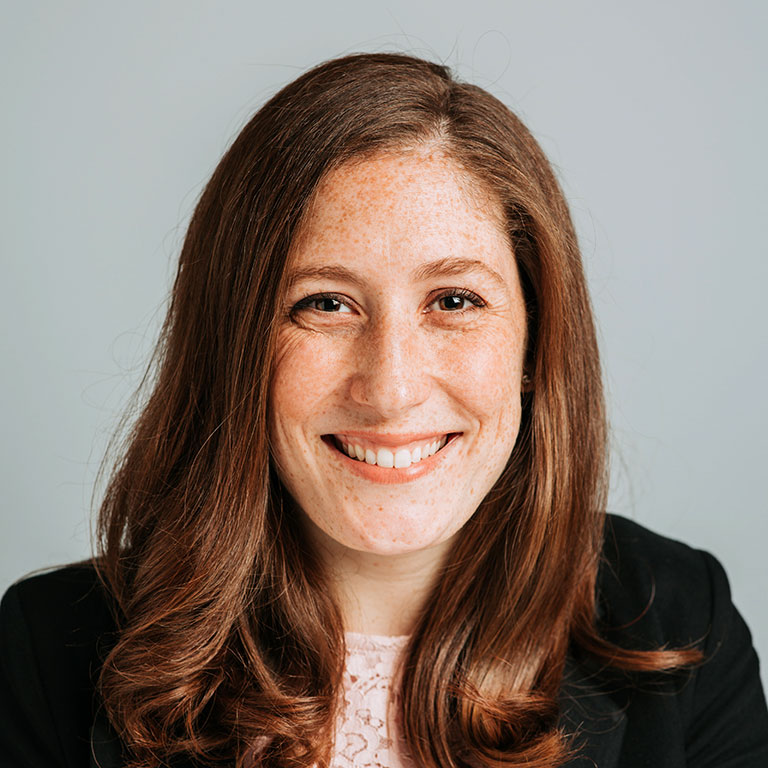 Rachel earned a master's degree in Marital and Family Therapy in San Diego, California. She has extensive experience conducting individual, family, and group therapy with young adults and adults through clinical work at Sharp Mesa Vista Hospital in the Eating Disorder Partial Hospitalization & Intensive Outpatient Program. There, she provided treatment for patients with a variety of eating disorder diagnoses and disordered eating patterns, along with mood disorders, anxiety disorders, difficulties with self-esteem, and negative body image. Simultaneously, she gained experience at Rady Children's Hospital with children and families, conducting assessment and research of communication styles, problem-solving skills, and emotional expression.
Rachel strives to take a collaborative approach with all clients in order to determine which positive coping methods will best assist them to achieve personal development, improve distress tolerance skills, and expand assertive communication skills. She strives to address each individual and family's unique needs, while simultaneously focusing on their strengths and inner resources. She provides evidence-based therapeutic interventions throughout the course of treatment and is dedicated to collaborating with parents to provide specific parent strategy techniques. This assists in determining appropriate treatment goals, providing emotion regulation tools, and giving empowering support to create effective change and a lasting peaceful atmosphere within the home.
"Each phase of life offers a child and adult an opportunity for new insight, growth, and adventure. As exciting as these phases can be, they naturally can bring many challenges and stressors. These challenges affect not only individuals, but parents and families as well as they learn to navigate these developmental transitions together."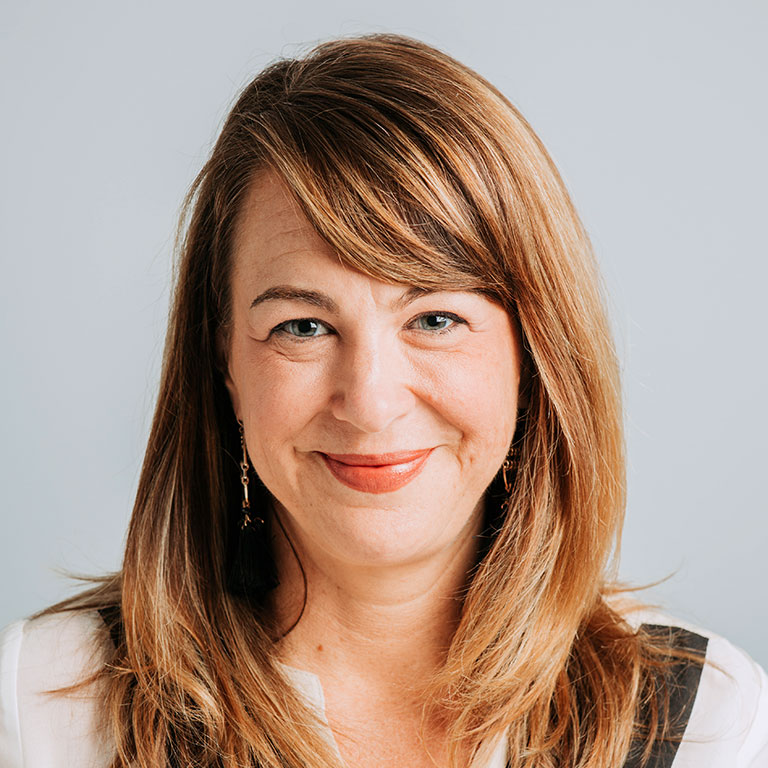 Peggy Wright is a Licensed Clinical Social Worker in Illinois.  She has over twenty years of experience working with children, adolescents and families in a variety of environments, including child welfare, early intervention, mental health agencies, and educational settings. Peggy has significant experience working with children, adolescents, and adults with developmental delays, varying degrees of trauma, physical or sexual abuse, and various mental health disorders. She utilizes evidence-based modalities in an individualized way that is sensitive to each client's unique needs.
"I believe in providing my clients with a nurturing and supportive, yet challenging, environment that motivates them to cultivate a sense of self awareness and ultimately effect behavioral or emotional change. I feel it is essential to build a collaborative and trusting relationship that strengthens the individual's self-esteem and ability to tolerate various emotions or changes to the family or individual structure."
As a therapist in a therapeutic school setting, Peggy gained valuable training working with students with severe emotional and behavioral difficulties and disabilities. Using mindfulness-based interventions to increase self-regulation, as well as to teach social skills and anxiety reduction techniques, were essential to this process. Peggy's extensive work with families and individuals of all ages has allowed her to become skilled in providing effective interventions and strategies. Through teaching parenting strategies, Peggy helps families maintain peace and emotional growth. "Throughout my time working in parenting education centers and mental health agencies, I was able to teach individuals and families ways to better communicate in an effective manner that encourages healthy boundaries and ultimately happiness. I appreciate the opportunity to be a part of each individual's unique journey."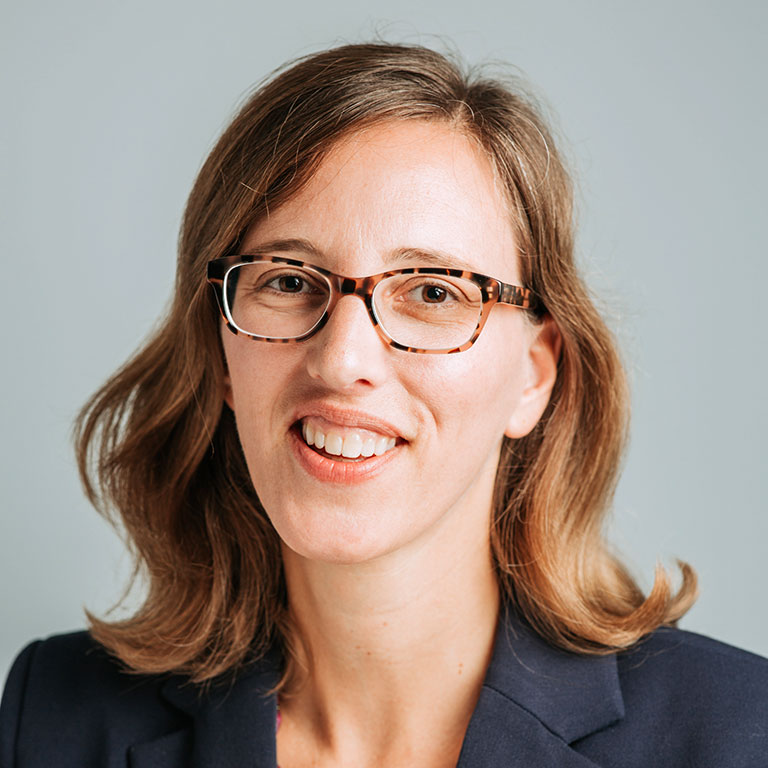 Liesl received a bachelor's degree in Psychology and a master's degree in Clinical Mental Health Counseling. She recently completed training in Solution-Focused Brief Therapy. She has several years of experience working with children, adolescents, and parents in a variety of clinical settings. Liesl has a calm demeanor and gently challenges clients to promote change.
"I enjoy getting to know my clients and connecting with them so that I can tailor my approach to fit their needs and interests. I aim to help clients recognize and build on their own strengths, and learn skills to help manage emotions and overcome challenges."
Liesl has worked with young children with behavioral and developmental disorders, including Autism Spectrum Disorders. She was responsible for treating grieving children and adolescents as a group facilitator at Willow House, a non-profit organization supporting those who are coping with a significant personal loss. At Youth Services of Glenview/Northbrook, Liesl co-facilitated social skills groups for first to second graders and teens, co-facilitated prevention groups for third to fifth graders, and provided individual counseling to children and teens. She has provided counseling to children and adolescents with ADHD, anxiety, and depression, and to clients who have struggled with loss, self-esteem, and social issues. Liesl is a trauma-informed therapist and has additional experience working with LGBTQ+ clients.